Meet our October Student of the Month: Lauren Wollman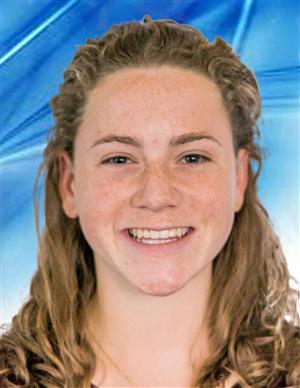 Hang on for a minute...we're trying to find some more stories you might like.
Name:  Lauren Wollman
Grade: 12
Role Model:  My role model is my mother. Her work ethic and communication skills have directly impacted everything I do. She is one of the strongest women I know. It is with her love and support that I am able to accomplish anything I put my mind too
Teacher with the most impact:  I have been so fortunate to have so many amazing teachers at Shore Regional.  The teachers with the most impact on my education have to be Mrs. Fagan and Mr. Labush. Mrs. Fagen was my AP Biology teacher last year, and her class was my favorite. It was a very challenging course but she had provided me with the tools I needed to succeed and was always willing to help me whenever I felt I was struggling. Her class has strengthened my interest in biology and is one of the reasons why I wish to pursue a degree in biology. Mr. Labush was my English teacher sophomore year and my psychology teacher junior year. His class was one of the classes that I was most afraid of but looking back, it was one of the classes that I enjoyed the most. He creates an environment in which he pushes students to succeed both in and out of the classroom.
Activities:  Varsity Gymnastics, Varsity Track and Field, National Honor Society, Interact Club, Students For Animal Welfare, and FCA.
Future Goals/Plans:  After I graduate Shore Regional, I want to attend a university and study biology. My end goal is to graduate medical school with a focus in Endocrinology or Gynecologic Oncology.
Personal Quote:   "The best and most beautiful things in the world cannot be seen or even touched – they must be felt with the heart." ~ Helen Keller.