New Ride coming to Six Flags Great Adventure in 2018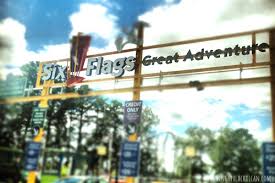 Hang on for a minute...we're trying to find some more stories you might like.
Every year Six Flags announces new editions coming to their parks all across North America for the following year. On August 31st, Six Flags officials stated that Cyborg Cyber Spin is coming to Six Flags Great Adventure, located in Jackson, New Jersey. Cyborg Cyber Spin is a flat ride, another term for a ride that isn't a roller coaster. The ride seats 24 passengers at a time and reaches heights of up to seven stories off the ground. Passengers can expect unpredictable pivots and flips on three different axes. Cyborg Cyber Spin will be located in the Movietown section of the park. Movietown is predicted to greatly benefit from the addition of Cyborg Cyber Spin, as that part of the park doesn't have many flat rides. Movietown also is home to the superhero rides like BATMAN: The Ride, THE DARK KNIGHT Coaster, and JUSTICE LEAGUE: Battle For Metropolis, so Cyborg Cyber Spin will fit right in. Six Flags likes to break records with their new rides and Cyborg Cyber Spin does that, as it is the only thrill ride of its kind in North America. Thrill seekers can expect to ride this new ride in late May of 2018.