Amtrak Accident Kills Two and Injures Dozens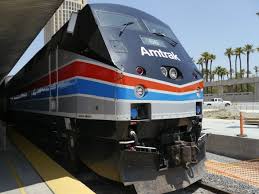 Chester, Pennsylvania—Two construction workers were killed and 37 were injured after an Amtrak crash on Sunday, April 3. According to The Two-Way, Amtrak says the accident was caused when train 89 hit a backhoe on the tracks, derailing the lead engine. The railroad service says approximately 341 passengers and seven crew members were on board at the time. According to CNN, construction work on railroads are very popular on Sundays as there is less travel. A National Transportation Safety Board investigator Ryan Frigo said the train was going 106 miles per hour in an 110 miles per hour zone. The two construction workers who died were in or near the backhoe that was struck. A backhoe is a mechanical excavator that draws toward itself a bucket attached to a hinged boom. This piece of equipment on a live track can be very cumbersome. Allan Zarembski, the director of the Railroad Engineering and Safety Program at the University of Delaware, says the fatal crash "should have never happened". He was also surprised after learning the two workers were Amtrak employees. Zarembski believes workers using a backhoe should never be allowed on an active track. According to CNN, the construction workers might have made a "colossal mistake" by being on the wrong line.
The two victims are Joseph Carter Jr., 61, of Wilmington, Delaware, and Peter John Adamovich, 59, of Lincoln University, Pennsylvania. The two men were both experienced, one victim being an Amtrak employee of nearly 40 years and the other an employee for 20 years. On the Amtrak blog, Amtrak president and CEO Joe Boardman said, "Amtrak is ever grateful to the City of Philadelphia – its first responders who bravely worked in difficult conditions, including the dark of night, to rescue and provide aid to hundreds; its hospital personnel who went into full alert as patients arrived at emergency rooms; its officials who quickly implemented a response plan; and its citizens who opened their doors to offer assistance".