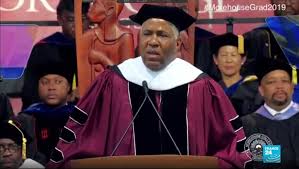 Grace Walker, Staff Writer
May 23, 2019
Morehouse College is a private, all-male historically black college in Atlanta, Georgia with an enrollment of just over 2,000 undergraduate students. It is one of the few all-male colleges left in the...
Alabama abortion bill is signed into law
May 21, 2019
As of Tuesday May 14th, the state of Alabama voted to pass a law which bans abortion within state limits. The vote consisted of 25 legislators saying "yes" and 6 saying "no"...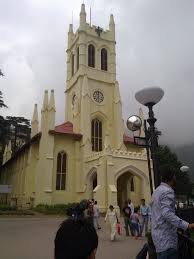 Places of worship under attack
May 1, 2019
In the past six weeks, many places of religious worship have been targeted in a series of vicious and violent attacks, including shootings and bombings. On Saturday, April 27, a gunman...
March 6, 2019
Two students have been selected as the Shore regional Students of the Month for January. This is an ongoing program that Shore Regional takes part in to reward students who exhibit exceptional leadership...
January's Student of the Month: Senior, Victoria Amado
March 6, 2019
This past January's student of the month was Senior, Victoria Amado. Victoria exemplifies all of the...
Tikkun Olam, Improve the World!!!
March 4, 2019
As a society, we need to make the world a better place. By helping fellow citizens, especially through...
March 14, 2019
Rapper R. Kelly has been taken into custody by the Cooks County Police Department in Chicago for failure...
October 19, 2018
Meghan Markle and Prince Harry announced this week that they are expecting their first baby in the Spring...
October 10, 2018
Banksy, an mysterious English artist, has painted some of the most unique and popular pieces in recent...
Grace Walker, Staff Writer
February 6, 2019
Super Bowl LII (53), featuring the Los Angeles Rams and the New England Patriots, took the world by storm on February 3, 2019. The Rams were victorious over the New Orleans Saints to make it to the Super Bowl, while the Patriots...