November 13, 2020
Election Day on November 3rd had come and went still without any clue as to who would come out victorious. Would Trump be elected for a second term or would Joe Biden become the 46th...
Biden "Trumps" the president in COVID election
November 13, 2020
In an election with multiple delays, unorthodox swing state votings, and a premature victory declaration, Joe Biden's win was a sweet and sour taste of what the future of America...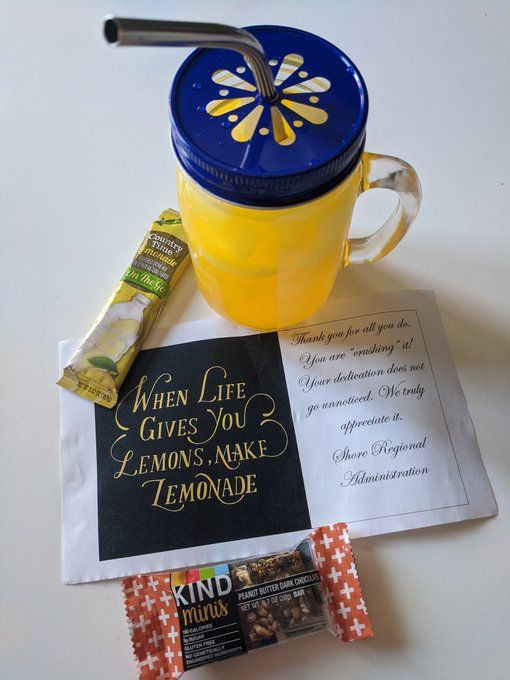 May 13, 2020
With the Coronavirus still circulating, the governor has decided to close school buildings for the rest of the year, leaving students with online learning. While all of this is going on teachers are still...
Shore celebrates its March 'Students of the Month'
May 13, 2020
Even though students across the state have to work and learn from home, Shore Regional is keeping with...
April 18, 2020
The coronavirus outbreak has led to an entire nation transitioning to virtual learning, working, and...
62nd Grammy Awards: Nominees, winners and more!
February 4, 2020
Winners & Nominees of the 62nd Grammy Awards This year's Grammy Awards, taking place...
Meghan Markle and Prince Harry announce exit from royal family
January 20, 2020
On Wednesday, January 8, 2020, Meghan Markle and Prince Harry announced they were stepping back from...
Star Wars franchise set to conclude
December 18, 2019
The end of an era is upon us. On December 20th, the last Star Wars movie, Star Wars: The Rise of Skywalker...
Rylan Fegan, Staff Writing
November 1, 2020
After your team wins a World Series, it's only natural to run on to the field to celebrate. However, when you test positive with COVID-19 and are told by security to not return to the field, this could trigger a lot of...