Got Plans?
What do to on Valentine's Day!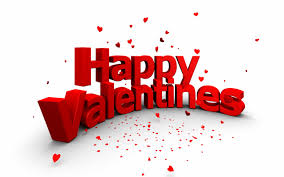 Hang on for a minute...we're trying to find some more stories you might like.
Indecisiveness seems to hit at the most inconvenient times, like when planning your Valentine's Day evening. Regardless of your relationship status, making plans for the night can be something to dread. Here are some ideas to fall in love with, whether single or in a relationship.
Single:
Plan a day of pamper- You work hard for months, and Valentine's Day is the perfect excuse to have a day of relaxation. Whether it entails sleeping longer, getting a manicure and pedicure, or getting your hair done, find something that makes you feel relaxed and rejuvenated.

Get out of the house- Going out with other single friends is a good way to combat feelings of loneliness. Surround yourself with friends and enjoy the night rather than dreading it. Go have a nice dinner at your favorite restaurant or hang out and gossip with your close friends.

Binge on television- Any time is the perfect time to binge-watch a new show. Curl up on the couch with your favorite shows, whether it be a reality show or a new thrilling series, the options are endless. Netflix offers a wide selection of titles that are perfect for binging.
Taken:
Go deviceless- Technology always seems to get in the way. Our phones are constantly glued to our fingertips. Whether it be work or social media, put it down! Enjoy the company of your partner. A perfect gift is your full attention.

Stay in- There is an increasing pressure to go out to a fancy restaurant and reservations are often books months in advance. Keep in mind, there is nothing wrong with a candle lit dinner in your own home. Indoor picnics can be just as fun.

Set a price- Valentine's Day has a reputation for being expensive, maybe even more so than Christmas. Gifts can be lavish and pricey, so set a budget with your partner to make sure you are on the same page. Sometimes the cheesy $10 gifts are more fun than the expensive gifts.
Whatever your relationship status may be, enjoy the day and remember it only comes around once a year. Enjoy loving yourself and others. Happy Valentine's Day!