Oscars ratings drop amid political statements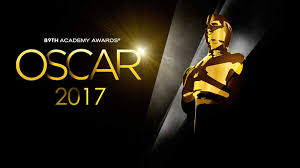 Hang on for a minute...we're trying to find some more stories you might like.
---
The 89th Academy Awards Show, hosted by Jimmy Kimmel, hit a nine-year low, with only an average of 32.9 million viewers on its February 26th premiere date.
The show did have a few political moments, including Kimmel's opening statements, as well as Alessandro Bertolazzi (Best Makeup and Hairstyling) and Gael Garcia Bernal, a presenter at the award show. It is suspected that these political moments are the cause for the drop in viewership, according to Samba TV, an audience measurement firm. The firm stated that 42% of routine Fox News viewers who watched last year's Oscars also watched this year's show. Ashwin Navin, CEO and cofounder of Samba TV, was cited in a Forbes article as saying, "that Republicans are beginning to hit the snooze button on award shows as these broadcasts turn more and more into political stump speeches". The drop in viewership is also seen on Twitter and other social media sites.
Twitter counted only 14.7 million Tweets pertaining to the #Oscars between the time the show aired and 1:00 am, compared to last year's 24.2 million Tweets. Though Twitter has not released the statistics for the 2015 broadcast, this year's ceremony is said to have accumulated more interest on the popular social media site than two years ago. Kimmel also made Twitter history by being the second most tweeted about moment and most re-tweeted Tweet in Oscars history, perhaps replacing Ellen DeGeneres' infamous Oscar selfie.