New Computer Science Club to Begin at SRHS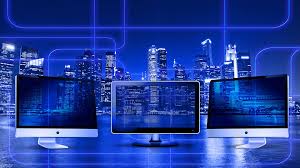 Hang on for a minute...we're trying to find some more stories you might like.
A new club is starting soon at Shore Regional. I had an opportunity to interview Mrs. McGowan, the advisor of the new Computer Science Club. When asked about how this club came to be she stated, "Since we don't have any computer science courses yet, we wanted to have a club for those interested or already involved in computer science." The Computer Science Club came to be since computer science is one of the most in demand fields when it comes to jobs. Since there are limited options when it comes to computer science courses at Shore, this club allows students the opportunity to learn about it and see if it interests them. One of the first activities members of the Computer Science club can expect to do is an outreach activity for those who are new to computer science. This will help them get familiar to programming and exposure to the technology they will be using. Those who are new to computer science will have a lot of easy programming language, like coding, activities to get them used to what they'll be working with. Other activities members can expect to do is game or app design as well as animation. "Sometimes people think computer science is an isolated activity, but it can be collaborative. We want to expand it to the more interactive parts of computer science. Additionally, learning computer science helps you know the technology you're using better. That makes you more than just a consumer," Mrs. McGowan answered when asked about the importance of computer science. Any students that have interest in computer science, whether they have little experience on the topic or they know a lot, are welcomed to join the Computer Science Club. The first meeting will be held in early October in E-7.