Riverdale fans anxious for answers as season 2 returns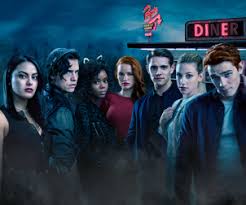 The CW channel once again leaves us waiting for the second half of season 2 of Riverdale!  On January 18th, Riverdale fans are expecting to be able to watch a new batch of episodes, which will hopefully reveal answers to the recent mysteries we are eager to have solved.  With the recent unveiling of who the face of the black hood was, viewers are hoping that Archie Andrews, played by KJ Apa, and Betty Cooper, played by Lili Reinhart, are able to continue to unravel the history and mystery of the town of Riverdale. What will happen to Betty Cooper's sister, Polly? Will she come back home?  Will her baby be born in the second half of the season?
For those who are new to the series or are just tuning in, Riverdale is a mystery TV show series that revolves around four teens trying to keep their town safe and together.  This show is based off of the characters of Archie Comics, which was started in 1941.  If you haven't started watching this series, you can find the full first season on Netflix.  Riverdale fans are excited to see what 2018 has in store!