Hard work highlighted at PyeongChang Winter Olympics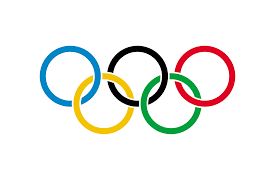 As most of us know, the 2018 Winter Olympics are taking place right now! The event is being held in PyeongChang, South Korea; events began on February 9th and will continue until February 25th.  For those who are not familiar with the Olympics, it is a worldwide sports competition.  There are two events, the Summer Games and the Winter Games, occurring every four years. This year, the Olympic games host exciting winter sports: bobsledding, figure skating, ski jumping, snowboarding, speed skating, curling and many others.
As of February 2oth, the United States has won a total of 12 medals;  5 gold, 3 silver, and 4 bronze. Recently, in figure skating, Team USA won a bronze medal from the Olympic Figure Skater, Mirai Nagasu.  She is the first ever American woman to land a triple axle in the Olympics.  Nagasu had dreamed of being an Olympic medalist and her dream has finally been realized after hard work and dedication.  She will compete in the "Ladies Single Skating Free Skate" event on Friday, February 23rd, at 8 p.m. E.S.T.  The medals will then be awarded for the top three figure skaters.  Be sure to tune in to watch Nagasu along with the other Olympians during the 2018 Winter Olympics! Go team USA!