Dunkin Donuts introduces new space-themed drinks and donuts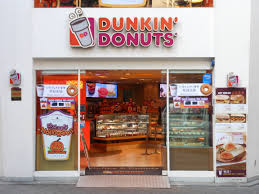 Hang on for a minute...we're trying to find some more stories you might like.
One of America's favorite coffee chains recently came out with a Cosmic-themed drink and donut. This is quite similar to Starbucks' Unicorn Frappuccino. The Unicorn Frappuccino has a mix of blue and pink syrup and blue drizzle. It appears Dunkin' Donuts is modeling their offerings after Starbucks' strategy to attract consumers – sell brightly colored food and beverage items. Currently, it is the galaxy-inspired food that is grabbing customers attention. Dunkin' introduced two new Coolatta flavors – "cotton candy" and "cosmic pineapple." The pink cotton candy Coolatta is a blend of cotton candy and blue raspberry, and the yellow cosmic pineapple Coolatta is mix of pineapple and blue raspberry. Dunkin' Donuts is offering their Coolatta drinks for $2 until May 27. In addition to the release of the new drinks, the new "Comet Candy Donut" is making its way onto the shelves of Dunkin' Donuts, too. This is not any ordinary donut – it is covered with white frosting with giant blue, pink, and purple cotton-candy flavored Pop Rocks. Everyone wants to try these tasty treats – that is until they read the sugar content. A single Coolatta, either flavor, contains 60 grams of sugar and 240 calories. The intergalactic donut contains 20 grams of sugar, 17 grams of fat, and 330 calories. These out-of-this-world menu items will be available all summer long.