Michael Kors to Acquire Versace for $2 Billion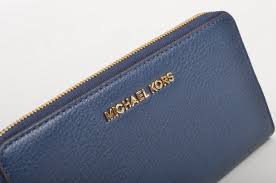 Michael Kors, the iconic handbag company, is set to announce a deal to buy the Italian luxury fashion company for $2 billion. The announcement could come as soon as this week because Michael Kors views the purchase as a way to expand its business. Both Michael Kors and private equity firm Blackstone own 20% percent of Versace currently, but are looking to expand into the Versace family's 80% ownership. If the deal goes through, it would be groundbreaking for both Michael Kors and the fashion industry. The Versace family will remain involved in the company after the sale even as Michael Kors looks to lessen "some of the brasher aspects" of Versace.
Michael Kors recently purchased luxury shoe brand Jimmy Choo last year and  another purchase would allow them to compete with big name luxury retailers. With Versace reporting almost $800 million in revenue in 2018, the business transfer would only mean more money for the two brands. However, Michael Kors investors were skeptical after stocks dropped six percent on Monday when the news broke.
Versace re-entered the spotlight after the 2018 Emmy's as Darren Criss won an Emmy for his role in FX's The Assassination of Gianni Versace in addition to two other awards. The Versace family has been critical of the series despite public approval.