NFL season in full swing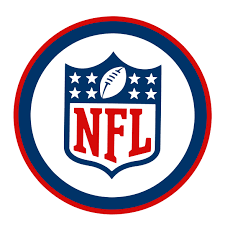 As week 6 of the 2018/2019 NFL seaso comes to a close, the question is: who leading the pack? Super Bowl LIII is just weeks away and fans are already making predictions about what teams will play in Atlanta, Georgia to be crowned Super Bowl Champions.
Rookies are putting their stamp on the season.Players such as Saquon Barkley of the New York Giants, who was a round 1 pick for the Giants, is already making a name for himself. Although he is a rookie, he is already in the record books. Barkley caught 14 passes against the Dallas Cowboys setting a franchise record for receptions. Rookie quarterback, Baker Mayfield of the Cleveland Browns led his team to a win for the first time in 635 days.
The only undefeated team for the 2018/2019 season, as of week 6, is the Los Angeles Rams. The Kansas City Chiefs follow them with one loss and five wins. The Indianapolis Colts, Oakland Raiders, New York Giants, San Francisco 49ers and the Arizona Cardinals have a current record of 5-1. There are still 11 more weeks of Sunday night football, Monday night games and Thursday night lights for the fans to watch and enjoy. Never underestimate the underdogs!