Tragedy strikes New Zealand mosques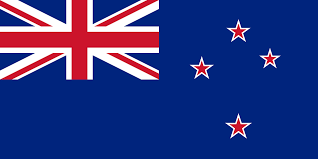 Hang on for a minute...we're trying to find some more stories you might like.
Tragedy struck on March 15th, when a Muslim mosque in the heart of New Zealand was the target of gun violence. The savage attack on two churches left fifty people dead. New Zealand Prime Minister, Jacinda Ardern took immediate action to strengthen gun laws in order to keep his country safe. Ardern believes that New Zealand was targeted because of the country's "welcoming and tolerance." Events, such as this massacre, are extremely rare in New Zealand. Prior to the Churchchrist shooting, the deadliest shooting was in 1990 where 13 people died.
The shooting is still under close investigation as suspects have now been narrowed down. The shooting, which was streamed on Facebook Live, lasted, 10-15 minutes. Facebook, along with Google and YouTube are working closely with New Zealand authorities to ensure that the footage be stripped off every website. It has been advised to the public to not share the broadcast.
Not wanting New Zealanders to live in fear, Ardern has banned assault-style weapons. The White House made a statement of condolences to New Zealand, saying that "we stand in solidarity with their people and government". Other world leaders, such as the UK Prime Minister, Australian Prime Minister, the Secretary General of the Organization of Islamic Cooperation and many more have sent their condolences the grieving country.