A reflection on Shore's Veterans Day Celebration: Why veterans struggle to return to civilian life
"We were the outward representation of everything people hated about [the war]." - Joe Foster, a Vietnam War veteran from Oceanport, NJ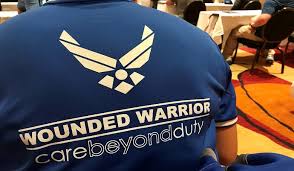 On November 6th, Shore Regional honored local veterans in its annual Veterans Day Celebration. Young guests from Gingerbread House Preschool started off the assembly with singing "God Bless America" on stage as the onlooking veterans smiled. Mr. Bruccoleri then recognized each veteran individually, stating that "every freedom we have came with a price." Afterwards, veterans were guided to different classrooms to talk about their experiences more closely. 
In room A-15, veterans Mike George, Joe Foster, Ed Gurskis, Robert Siemer, and Joseph Bambach sat in that order, answering questions about their service. They shared their personal stories of the day they got drafted, best and worst days at war, moments they were most scared and more. The veterans remarked similarities between their wartime experiences with each other. However, many mixed answers came with the last question: What was it like coming home? Although Ed Gurskis, Robert Siemer, and Joseph Bambach shared their mostly positive experiences returning home, Joe Foster and Mike George were not as fortunate.
Foster told of his "rude awakening" coming home. He lost things in common with most of his friends. He was overcome with the negative attitudes of others regarding Vietnam War soldiers. Foster said, "People didn't seem to understand anything about the war." It seemed that everyone was blaming the soldiers for the war. He shared one instance in which he was discriminated against: one night in New York City, he and his friends went to get drinks with dates. While at the bar, a well-dressed man came up to them, who Foster described as "obviously drunk." The man, recognizing the men as Vietnam soldiers by their short haircuts, took an instant dislike to them. He insulted them and called them "every name you could think of." Foster later found out that this man was the son of the current New York Times editor. The paper was currently writing about how the soldiers were at fault for the war, a shared opinion by many people Joe Foster encountered when he arrived home. 
Mike George was greeted in similar fashion when coming home from the Vietnam War. He recalls the difficulty he faced after being discharged from the hospital with no help, even though he lost both of his legs in the war. The hospital did not care to ask how he would get into his house, how he would take baths, and how he would live. Left struggling alone, George wished he had a program like the current Wounded Warriors Project to help him transition back into civilian life.
Although Lieutenant Colonel Ed Gurskis was able to find a local support group after returning home, very few programs existed to fulfill the needs of all returning veterans. Since the 1970s,  many organizations have since been formed to help veterans live in regular society again, something that seemed to be lacking for the veterans in A15. One example is the Wounded Warrior Project, which aims to help wounded veterans, like Mike George. The Wounded Warrior Project provides many programs to make sure veterans do not feel alone. In their Physical Health and Wellness program, veterans develop their physical fitness, strength, and skills. These programs are also social, connecting veterans to each other and reducing the likelihood of depression after their return to civilian life.
Other programs, such as the National Association of American Veterans (NAAV), American Veterans (AMVETS), and America Wants You, are valuable in assisting veterans through the obstacles faced while returning to society. These programs help veterans find jobs, adapt to day-to-day routine, and revive family relationships and friendships. Despite their heavy hardships in the past, these veterans are living long and fulfilling lives-lives which are inspiring Shore Regional faculty and students to be grateful for our soldiers' service this Veterans Day.