Ms. Krauter guides us into a new school year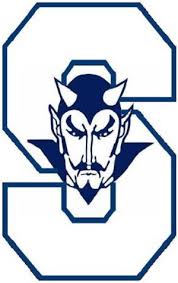 The newest guidance counselor to join the Shore Regional family is Ms. Krauter. A Shore Regional High School alum, Ms. Krauter continued her undergraduate education at TCNJ. Once she graduated, she attended Monmouth University for her masters in school counseling.

"I always wanted to be a guidance counselor," she said.  "This is definitely where I belong." Ms. Krauter loves working with high school students. Her passion for her job is evident as she makes every effort to meet all of her new students. Ms. Krauter says her "goal is to just have kids come down whenever they want or need."
She is already making a great first impression on her new students. Senior Grace Walker says,  "Ms. Krauter has been very helpful to me in the college admissions and application process. Whenever I have any questions she is always there to answer them and always has a smile on her face. I am looking forward to a great year with her as my counselor."
When Ms. Krauter is not hard at work, she enjoys eating out, running ("to balance out the food"), yoga and hanging out with friends. When asked how she thinks her friends would describe her she said " a good listener and someone they can go to for advice". 
Upon joining the Shore Regional staff, Ms. Krauter noted how she admired the staff and felt like everyone was incredibly welcoming. "The environment here is great.  I think seeing the administration and having that kind of support and family feel with everyone working here is really important and I was excited to enter that." The Beacon welcomes Ms. Krauter and wishes her the best as she begins her Shore Regional career.