The cost of your future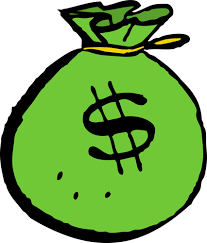 As high school seniors across the country prepare for the next chapter of their lives, the price for the next four years of education looms overhead. The average tuition rates for four year colleges and universities in the United States have skyrocketed over the past couple decades, and about one-sixth of the country's population is carrying some form of federal student loan debt; the estimated total amount owed is over one billion dollars. The average tuition and fees for a private university has risen 154% in the past twenty years, with students paying an average of over $40,000 per year. While these numbers are staggering, something talked about less frequently are the fees students are required to pay before they are even accepted to or enrolled in a school. 
The average college application fee is $50, with some costing as much as $90, and the average US student applies to anywhere between 7-10 colleges. In addition to the application process, most students must submit standardized test scores. It costs $47.50 to take the SAT, or $64.50 with the optional essay portion. The average high school student sits for four SAT exams. Additionally, each SAT Subject Test, costs $22 with an additional $26 registration fee. The average student in America takes two Subject Tests. Sending your SAT scores through College Board costs $12 per college. The ACT costs $50.50, or $67 with the writing portion. The average number of ACT exams students sit for is three. Like the SAT, sending ACT scores to colleges costs $12 per school. 
In addition to standardized tests like the SAT and ACT, students also have to pay to take tests for the Advanced Placement (AP) and International Baccalaureate (IB) courses they take. Each AP exam costs $94 and each IB test costs $119, with the average student sitting for three exams throughout their high school career.
A college education is considered to be one of the largest investments people make in their lifetime, and the price of admission is constantly rising. However, the sum of money students are required to pay before they are even considered for admission is also astounding. From the price of exam prep, taking the exams, and sending test scores, standardized testing alone can be one of the most expensive factors of the application process. Add in the application fees, and the total process could cost students and their families hundreds of dollars. 
Shore Regional senior Bella Saponaro, who applied to seven schools commented, "Before I started applying to college, I knew tuition was lots of money, but I had no idea how much money it was to simply apply. Each of my application fees was around $50 – $60 in addition to paying to send your SAT scores to each school. It's an obscene amount of money people have to pay in order to get an education."
The cost of applying to college is a factor most students don't think about when they consider their next four years. But as the fees add up and the deadlines swiftly approach, students and their families can expect to be spending even more than they thought on their child's future.