"Great Books" is truly great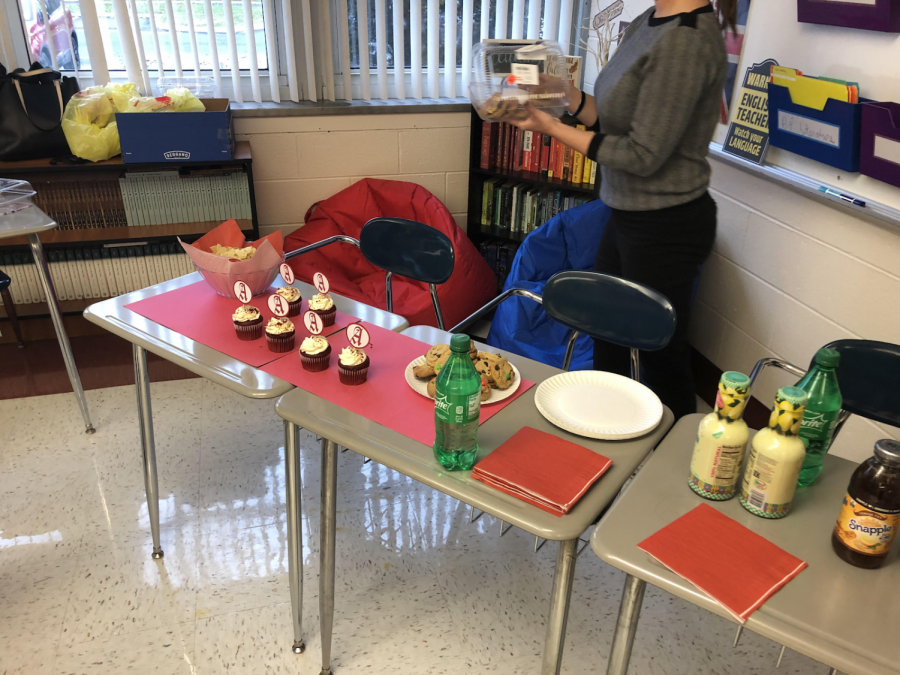 Great Books Club is a highly underrated club here at Shore Regional. It is casual, fun and a great time all around. It is hosted in Mrs. Ross' room in A-8, and offers snacks and drinks along with an insightful conversation on the topic book of the meeting. 
If you are a fan of reading good books, then this club is a no brainer for you. However, readers aren't the only target demographic. You don't have to be an avid reader to participate, and you're always welcome to stop in for snacks and listen to the conversation, although it's highly recommended to at least read a summary of the book being discussed. Mrs. Ross and Ms. Cronk, the advisers of the club, add humor and commentary to the discussion which keeps it fresh and a place to enjoy. There is never a dull moment in a Great Books Club meeting.
The first meeting of the Great Books Club had chosen the book The Scarlet Letter to read and discuss. Students voted on the book they wished to discuss and then read them weeks in advance. Every book has themed snacks and drinks, and this meeting was no outlier. Red velvet cupcakes were the main food of the day along with Snapple, Sprite, M&M Chocolate Chip cookies and chips. Students then took their seats and ate while the discussion began, and everyone pitched in to share their opinion, view, or interpretations on the book. 
Great Books Club is the underdog of all clubs. It is a genuine great time, and is a refreshing break from the long blocks of the school day when you get to relax in your chair with a cupcake in one hand and a book in the other. It is never too late to join the club and pitch into the conversation.