Iranian president's funeral ends in stampede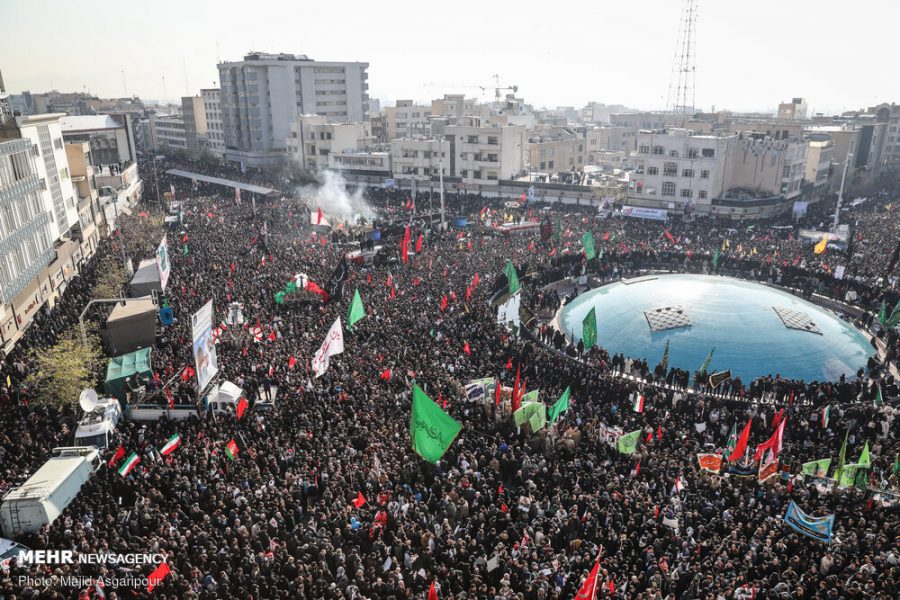 On Tuesday, January 7th, a stampede broke out at General Qasem Soleimani's funeral, killing at least 56 people and injuring more than 200. President Trump led the U.S. airstrike that killed the Iranian general last Friday, January 3rd. The cause of the stampede is unclear, but the political unrest between the United States and Iran is speculated to have prompted Iranian citizens to act out.
General Soleimani was taken to Kerman, his hometown, for the funeral. Over 1 million people attended, crowding the streets. The Iranian Students' News Agency (ISNA) delayed the burial after growing concerned about the enormous gathering, many out of spite for America. Soleimani's death has significantly increased tension between the United States and Iran, displayed through Hossein Salami's vow at the coffin to avenge the Iranian general's death. Salami also promised to "set ablaze" every country that supports the U.S. His speech was then followed by the crowd crying, "Death to Israel!," another one of Iran's enemies.
Iran has already planned thirteen ways to avenge Soleimani's death and plans to carry them out if the U.S. does not leave their region. Although both countries do not want war, each is conflicted about how to act next.