Meghan Markle and Prince Harry announce exit from royal family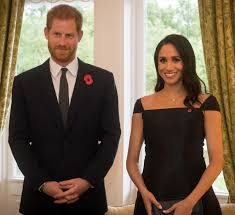 Hang on for a minute...we're trying to find some more stories you might like.
On Wednesday, January 8, 2020, Meghan Markle and Prince Harry announced they were stepping back from their roles as senior members of the royal family to become "financially independent". On their Instagram page, the Duke and Duchess of Sussex revealed they came to their decision "after many months of reflection and internal discussions". The two, however, made it clear that they will continue to support and honor The Queen. Also in their Instagram post, they revealed they will be splitting their time between the United Kingdom and North America. 
When making their decision, the Duke and Duchess chose not to consult with any other members of the royal family. In fact, it wasn't until Monday of their announcement that the monarch officially agreed the couple would have a "period of transition" while their roles in the royal family are figured out. The Queen admits she would like Harry and Meghan to "remain full-time working members of the royal family" but she respects their decision to become more independent.
While there are more details to be worked out and decisions to be made, The Queen asks for a final decision to be reached in the days to come.