62nd Grammy Awards: Nominees, winners and more!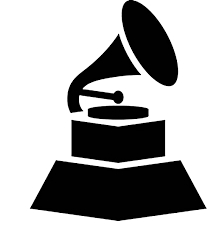 Winners & Nominees of the 62nd Grammy Awards
This year's Grammy Awards, taking place in the Staples Center in Los Angeles, California on January 26, was dominated by break-out stars and younger artists who took the world by storm in 2019 and will continue to do so in 2020. Lizzo, who truly changed things in the music industry this year, was the most nominated artist in the arena that night, with eight nominations. She won three out of those eight. Billie Eilish, a 2019 break-out star who used her unique personality, style, and sound to win over the world, won five out of the six awards she was nominated for. In doing so, she became the first woman to win all four major category Grammys in one night: best album, best record, song of the year, and best new artist. The last artist to do so was Christopher Cross 39 years ago.
The night was also filled with heartwarming tributes to Los Angeles Lakers player Kobe Bryant and his daughter Gianna, who died tragically in a helicopter accident that morning. With the awards being held in the Staples Center, Kobe's home arena, it was an emotional night. At the beginning of Lizzo's performance, she dedicated her song and subsequently the entire night to Kobe Bryant and his family. Also taking the stage for performances was newcomer Billie Eilish, eccentric rapper Tyler the Creator, pop icons like Ariana Grande, H.E.R., and the Jonas Brothers, and classics like Aerosmith, Run-DMC, Tanya Tucker, and Cyndi Lauper. All in all, the 62nd Grammy Awards was one for the books.
Here are the nominees and winners for the night's major categories at this year's awards: 
OVERALL
RECORD OF THE YEAR Nominees
ALBUM OF THE YEAR Nominee

Hey Ma

– Bon Iver

Bad Guy – Billie Eilish

7 Rings – Ariana Grande 

Hard Place – H.E.R.

Talk – Khalid

Old Town Road – Lil Nas X and Billy Ray Cyrus

Truth Hurts – Lizzo

Sunflower – Post Malone and Swae Lee

I,I

– Bon Iver

When We All Fall Asleep, Where do we Go? – Billie Eilish

Thank U, Next – Ariana Grande

I Used to Know Her – H.E.R.

7 – Lil Nas X

Cuz I Love You – Lizzo

Father of the Bride – Vampire Weekend

RECORD OF THE YEAR Winner
ALBUM OF THE YEAR Winner

Bad Guy

– Billie Eilish

When We All Fall Asleep, Where do we Go?

–

Billie Eilish
SONG OF THE YEAR Nominees
BEST NEW ARTIST Nominees

Always Remember Us This Way –

A Star is Born

Bad Guy – Billie Eilish

Bring My Flowers Now – Tanya Tucker

Hard Place – H.E.R. 

Lover – Taylor Swift

Norman F***ing Rockwell – Lana Del Ray

Someone You Loved – Lewis Capaldi

Truth Hurts – Lizzo

Black Pumas 

Billie Eilish

Lil Nas X

Lizzo

Maggie Rogers 

Rosalia

Tank and the Bangas

Yola

SONG OF THE YEAR Winner
BEST NEW ARTIST Winner

Bad Guy –

Billie Eilish and Finneas O'Connell

Billie Eilish
COUNTRY
BEST COUNTRY SOLO Nominees
BEST COUNTRY DUO/GROUP Nominees

All Your'N –

Tyler Childers

Girl Goin' Nowhere – Ashley McBryde

Ride Me Back Home – Willie Nelson

God's Country – Blake Shelton

Bring My Flowers Now – Tanya Tucker

Brand New Man –

Brooks and Dunn w/ Luke Combs

I Don't Remember Me (Before You) – Brothers Osbourne

Speechless – Dan + Shay

The Daughters – Little Big Town

Common – Maren Morris ft Brandie Carlile

BEST COUNTRY SOLO Winner
BEST COUNTRY DUO/GROUP Winner

Ride Me Back Home –

Willie Nelson

Speechless –

Dan + Shay
BEST COUNTRY SONG Nominees
BEST COUNTRY ALBUM Nominees

Bring My Flowers Now

– Tanya Tucker

Girl Goin' Nowhere – Ashley McBryde

It All Comes Out in the Wash – Miranda Lambert

Some of It – Eric Church

Speechless – Dan + Shay

Desperate Man –

Eric Church

Stronger Than the Truth – Reba McEntire

Interstate Gospel – Pistol Annies

Center Point Road – Thomas Rhett

While I'm Livin – Tanya Tucker

BEST COUNTRY SONG Winners
BEST COUNTRY ALBUM Winner

Bring My Flowers Now

– Tanya Tucker

While I'm Livin –

Tanya Tucker
RAP
BEST RAP ALBUM Nominees
BEST RAP SONG Nominees

Revenge of the Dreamers III –

Dreamville

Championships – Meek Mill 

I am > I was – 21 Savage

Igor – Tyler, the Creator

The Lost Boy – TBN Cordae

Bad Idea –

YBN Cordae ft Chance the Rapper

Gold Roses – Rick Ross ft Drake

A Lot – 21 Savage ft J. Cole

Racks in the Middle – Nipsey Hussle

Suge – DaBaby

BEST RAP ALBUM Winner
BEST RAP SONG Winner

Igor –

Tyler, the Creator

A Lot –

21 Savage ft J. Cole
BEST RAP PERFORMANCE Nominees
BEST RAP/SUNG PERFORMANCE Nominees

Middle Child –

J. Cole

Suge – DaBaby

Down Bad – Dreamville 

Racks in the Middle – Nipsey Hussle 

Clout – Offset ft Cardi B

Higher –

DJ Khaled

Drip Too Hard – Lil Baby & Gunna

Panini – Lil Nas X

Ballin – Mustard ft. Roddy Rich

The London – Young Thug ft. J. Cole and Travis Scott 

BEST RAP PERFORMANCE Winner
BEST RAP/SUNG PERFORMANCE Winner

Racks in the Middle –

Nipsey Hussle 

Higher –

DJ Khaled
POP
BEST POP SOLO PERFORMANCE Nominees
BEST POP GROUP PERFORMANCE Nominees

Spirit –

Beyonce

Bad Guy – Billie Eilish

7 Rings – Ariana Grande 

Truth Hurts – Lizzo

You Need to Calm Down – Taylor Swift

Boyfriend –

Ariana Grande and Social House

Sucker – Jonas Brothers

Old Town Road – Lil Nas X & Billy Ray Cyrus

Sunflower – Post Malone and Swae Lee

Senorita – Shawn Mendes and Camilla Cabello

BEST POP SOLO PERFORMANCE Winner
BEST POP GROUP PERFORMANCE Winner

Truth Hurts –

Lizzo

Old Town Road –

Lil Nas X & Billy Ray Cyrus
BEST POP VOCAL ALBUM Nominees
BEST TRADITIONAL POP VOCAL ALBUM Nominees

The Lion King: The Gift –

Beyonce

When We All Fall Asleep, Where Do We Go? – Billie Eilish

Thank U, Next – Ariana Grande 

No. 6 Collaborations Project – Ed Sheeran

Lover – Taylor Swift

Si –

Andrea Bocelli

Love – Michael Buble

Look Now – Elvis Costello & The Imposters

A Legendary Christmas – John Legend

Walls – Barbara Streisand

BEST POP VOCAL ALBUM Winner
BEST TRADITIONAL POP VOCAL ALBUM Winner

When We All Fall Asleep, Where Do We Go?

–

Billie Eilish

Look Now –

Elvis Costello & The Imposters
ROCK
BEST ROCK SONG Nominees
BEST ROCK ALBUM Nominees

This Land –

Gary Clark Jr.

Fear Inoculum – Tool

Give Yourself a Try – The 1975

Harmony Hall – Vampire Weekend

History Repeats – Brittany Howard

Social Cues –

Cage the Elephant

Amo – Bring Me the Horizon

In the End – The Cranberries

Trauma – I Prevail 

Feral Roots – Rival Sons

BEST ROCK SONG Winner
BEST ROCK ALBUM Winners

This Land –

Gary Clark Jr.

Social Cues –

Cage the Elephant
ALTERNATIVE
BEST ALT ALBUM Nominees
Father of the Bride –
Vampire Weekend
U.F.O.F. – Big Thief
Assume Form – James Blake
I, I – Bon Iver
Anima – Thom Yorke
BEST ALT ALBUM Winner
Father of the Bride –
Vampire Weekend