Kobe Bryant and daughter, Gianna, die in tragic helicopter crash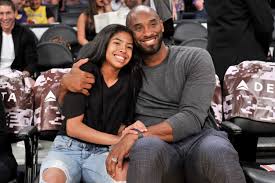 On Monday, January 27 at about 9:47am a helicopter crashed in the hillside of Calabasas, California. There were 9 passengers on the flight and no survivors; among these people were basketball legend, Kobe Bryant and his 13-year-old daughter Gianna. The helicopter departed from John Wayne Airport in Orange County at around 9:06am. Moments before the crash the pilot had contacted air traffic controllers alerting them that he had started to climb above the layers of clouds present. The pilot was receiving guidance from the controllers on how to navigate the dense morning fog which undoubtedly impaired his vision.
When the helicopter came down it was moving at an estimated speed of 184mph and was descending at a rate of 4,000 feet per minute. The National Transportation Safety Board sent a team of investigators to the sight of the crash. They are currently working on making a correct statement regarding the cause of the accident. Kobe Bryant played for the Los Angeles Lakers for the entirety of his 20-season career. He won 5 NBA Titles and also set the record for NBA all-time points, which LeBron James just recently passed.
His daughter Gianna was following in her father's footsteps with her love and passion for the game. The two were on their way to Gianna's basketball tournament with other children and parents from her team when the crash occurred. Anthony Neyhart, Shore Regional senior felt impacted by Bryant's death: "He revolutionized the game of basketball and inspired kids on and off the court." As a basketball player himself Neyhart felt Kobe Bryant's impact and was devastated by the news of his death.