Harvey Weinstein sentenced to 23 years for sexual harassment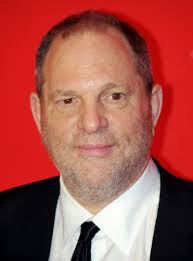 This Wednesday, March 11, Harvey Weinstein was sentenced to 23 years in a New York state prison after being convicted on February 24 of first-degree and third-degree rape. After nearly 3 years since the New York Times first published several sexual assault allegations against the former film producer, the countless women who were taken advantage by Weinstein are finally receiving justice. His trial started January 6 and has finally concluded. Weinstein was also given 5 years of parole after his sentence and will be formally registered as a sex offender.
The worldwide #MeToo movement, in which many women called out their rapists and harassers, sparked legal authorities to investigate Weinstein. Although more than 90 women have publicly accused Weinstein of harassment, he was ultimately convicted for third-degree rape of Jessica Mann, a former aspiring actress, and former "Project Runway" production assistant Mimi Haley. Mann and Haley tearfully testified against Weinstein, explaining how he ruined their lives and crushed their spirits.
The most serious charges against Weinstein, however, were dropped. Prosecutors failed to prove two accounts of predatory sexual assault to the jury. Weinstein pleaded not guilty to all charges, but was unable to convince Justice James A. Burke of his complete innocence. Weinstein's life has been a downward spiral since the first accusations in 2017 by Rose McGowan, Ashley Judd, and other female victims. His wife, Georgina Chapman, divorced him in 2017, and he lost his company. Social media also allowed for widespread knowledge of Weinstein's misconduct, damaging his reputation. As Weinstein now heads towards prison, a new era of women's empowerment emerges.