The Road to 270
The long-winded process and final results of the 2020 presidential election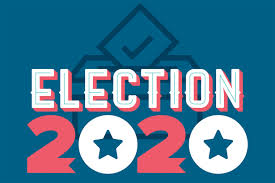 Election Day on November 3rd had come and went still without any clue as to who would come out victorious. Would Trump be elected for a second term or would Joe Biden become the 46th President of the United States? Results came 4 days after election day which proved that Joe Biden would be the winner. 
November 3rd started off with high tensions and focused on Texas and Florida. Expectations were that Florida would flip to a blue state for the first time since 2012 and Texas would follow in their footsteps to flip for the first time since 1976. However, as the votes came piling in it would be clear that both Florida and Texas would continue to aid Trump in this momentous election. Tension in viewers alike soon shifted to Wisconsin and Michigan. Both of these states went to Trump in 2016 and as the votes came in, both of these states would go to benefit Biden. 
Influential Mail-In Ballots 
Mail-in ballots proved to be very influential in the results of the election. Mail-in ballots swung many states to go blue this year compared to in 2016. Wisconsin, Michigan, Pennsylvania, Georgia, Nevada, and Arizona being just some of the most surprising and influential states that would push Joe Biden to be the President-Elect. Once Michigan and Wisconsin were called in Biden's favor it was made clear that the path to the win had shortened for Biden and lengthened for Trump. Trump would have to win Pennsylvania along with three out of the five remaining undecided states to take the Presidency while Biden either needed Pennsylvania alone or Nevada and Arizona to win. 
Two days late, Arizona was called in Joe Biden's favor by The Associated Press. This put the pressure on Nevada. With Joe Biden now leading Trump 264 to 214, Nevada and its 6 electoral college votes was all it would take for Joe Biden to reach the finish line at 270. However, those results would not come fast enough. As Joe Biden's lead widened in Nevada, Pennsylvania, and Georgia, Trump was closing the gap in Arizona and was leading in North Carolina. Overall, the race was tight. 
Nevada never got to see its day of glory however, because on November 7th, It was announced that Joe Biden had won Pennsylvania by around 43,000 votes. With this announcement it was clear that Joe Biden was the President Elect of the United States with 273 electoral college votes.  Even though the race has been called we are still waiting on the results of a few key states like Georgia, North Carolina, and Alaska. Georgia seems to still be leaning blue while North Carolina and Alaska are projected to go to Trump. 
A Day of History and Celebration 
People gathered in the streets on November 7th to celebrate the announcement of Joe Biden winning the election. In Washington D.C, New York City, Philadelphia, Atlanta and many other places across the country people brought signs and flags while they danced in the street to celebrate. A concern for many was how these large crowds would influence coronavirus. Even though everyone attending seemed to be masked, many professionals argued that Joe Biden would probably not approve of the large crowds that were forming. 
On the night of his announced victory, Joe Biden and Kamala Harris spoke directly to the American people in his home city of Wilmington, Delaware around 8:30 pm. Vice-president elect Harris introduced Biden speaking of many of his accomplishments, thanking the American people, and making commemoration of her mother. President-elect Biden spoke on the importance of unity as a country, thanked the American people, remembered his family and late son Beau Biden, and spoke on some of the future tasks he hopes to complete as President, mostly regarding coronavirus. The night ended with the families of Biden and Harris coming on stage to congratulate them and to watch a very impressive and dazzling firework and drone show. 
While this was a day of celebration for some it was also a day of history. For one, Joe Biden became the President with the highest number of votes in history with around 75.2 million and counting. Donald Trump also made history with the second most votes in history coming in at around 70.8 million votes. Kamala Harris made the biggest splash, however, becoming the first woman vice president. She also was the first African American and South Asian person to take the position. She said last night during her victory speech, "While I am the first woman in this position, I will not be the last," empowering women everywhere to strive to make history. 
It Isn't Over?
If you ask Trump campaign – the answer is "no way". As swing states started to pop up in Biden's favor, the Trump campaign began to file lawsuits saying the election was fraudulent. They demanded recounts in states like Wisconsin, Michigan, and Georgia. They stated that votes needed to stop being counted because they were "illegal." They alleged that vote counting observers were not allowed clear view and access of the votes being counted. Lastly, Trump wanted to halt the certification of election results in Detroit, Michigan. So far all of these claims have been struck down, dismissed, or rejected. The Trump Campaign has yet to supply real evidence of voter fraud or an illegal election, however they are still continuing to fight. 
President Trump spent most of his day on November 7th, playing golf at one of his golf courses in Virginia. The only statement that the American people got to here from the President was a tweet that read, "I WON THIS ELECTION, BY A LOT!" which was posted by the President as he was losing the popular vote, electoral college count, and some key swing states. Even though the results were made official, the Trump campaign still argues otherwise. Trump has yet to concede the race to Joe Biden. While this is not necessary or required, it would break the tradition that has paved the way for a peaceful transfer of office.