Staff Writers Of The Beacon Attend Fall Press Day At Rutgers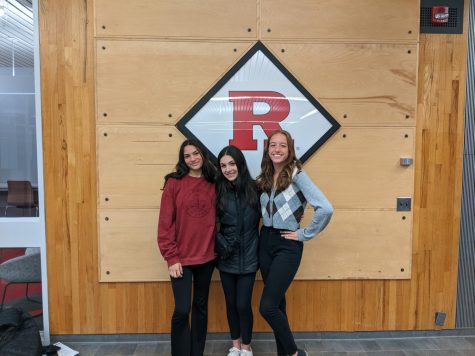 This fall, members of The Beacon attended the annual GSSPA (Garden State Scholastic Press Association) Fall Press Day at Rutgers University. Students who attended had the chance to explore aspects of journalism, broadcasting, and yearbook publication through a series of sessions. The event consisted of more than twenty different sessions, and students had the opportunity to pick and choose which sessions interested them and attend the ones they chose.
One of the best parts of Fall Press Day this year was the variety of different speakers who hosted the sessions at the event, including a marketing associate for USA Today Network, the president of Celock Media Group, and more. Among all the different sessions hosted, the topics the speakers discussed included editing, social media, photography, law and ethics, and layout and design for both newspaper publications and yearbooks. This year, the keynote speaker was Hillary Davis, the Advocacy and Organizing Director of the Student Press Law Center, who talked about her work in helping to pass the New Jersey Voices Law. The New Jersey Voices Law protects students' freedom of press and protects advisors from any punishment for supporting their students and what they write.
Not only did writers from Shore Regional's The Beacon gain new writing techniques and skills that can be used in their writing, but they also got a taste of the college experience. At any time during the day, students were allowed to get food at any place they wanted at the campus food court.