Selena Gomez Seeks a "Revival"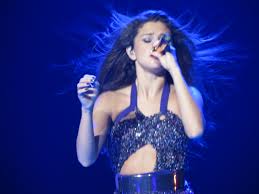 Selena Gomez has returned again, this time shining with her sophomore debut "Revival,"  released on October 9, 2015. Selena veered away from her well-known Disney Sound with her first greatest hits album, released in 2014: For You. The album served as a farewell, parting ways with her title song group, Selena Gomez and The Scene, as well as her record label, Hollywood Records. Two new tracks were put on the album, Heart Wants What It Wants and Do it, relating closely to her fallen relationship with Justin Bieber. Stars Dance was released one year earlier, marking her first album with Interscope Records and as an American solo artist.
Now in 2015, as a renewed super singer, Selena releases an album with eleven original tracks, three bonus tracks on her deluxe CD, and another two bonus tracks on her Target Exclusive CD. The music centers around her journey to renewal and faith. It is the story of her revival, a girl's forlorn time of distress and heartbreak, and how she overcame it, and grew stronger from her personal experiences. In her album booklet, Selena thanks her friends and family for helping her through and creating the music. "I had to overcome so much, quickly. It was change. It was the next chapter," she said in her thank you note. She was executive producer of the album, along with working with songwriters such as Tim James, Antonina Armato, and Max Martin.
Along with personal growth, comes a change in her sound as well.  This album alters tremendously from previous ones with beats reminiscent of a dance – pop party. Songs such as "Me and the Rhythm," and "Survivor," are upbeat tunes about feeling free and having no cares. They are musically flamboyant and ready to spark feeling to the listener. On the other hand, "Perfect," and "Sober," are more heartfelt songs that trigger emotions of sadness or broken love. "Cologne," a bonus track found on her Target Exclusive album speaks of the aftermath of a deep separation from someone, when she says, "There's a reason you're everywhere/Breathe you in like you're in the air."
Tickets for Selena's Revival Tour went on sale October 19, 10 am E.T. The artist is ready for her revival.