Tom Brady leaves the Patriots after 20 years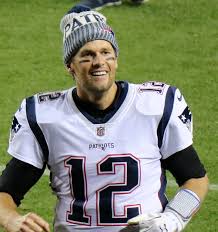 Tom Brady announced his plan to leave th six time Super Bowl  the Patriots after 20 years and 6 super bowls. Tom Brady makes the announcement he is leaving the New England Patriots and says his "football journey will take place elsewhere." He is now signed to the Tampa Bay Buccaneers to be their quarterback. Tom Brady leaves the Patriots with a $13.5 million dollar dead cap on the New England Patriots. 
In 2000 Tom Brady was signed to the New England Patriots. In his career he helped the team in leading this team to victories. The New England Patriots are also one of the top 5 teams to win the most Super Bowls throughout the NFL. Tom Brady had a large impact for the Patriots with his skill and talent. He led the New England Patriots to six super bowl victories in 2002, 2004, 2005, 2015, 2017 and 2019. Tom Brady was also named Most Valuable Player (MVP) four times. 
He decided to sign for free agency and ended up signing with the Buccaneers. The Patriots refused to extend and give him a long-term deal he wanted. On a Tuesday morning he announced his journey with the Patriots had come to an end and he had to further move on with another team. Tom Brady also wrote "I don't know what my football future holds but it is time for me to open a new stage for my life and career." Some sources even say Tom Brady's decision is the "biggest domino to fall in an offseason." Tom Brady's choice will make an impact on the patriots and the NFL as a whole. It will no longer be safe to say that the New England Patriots could be AFC Champions with Tom Brady as quarterback. The Patriots' head coach, Bill Belichick will have to reshape without one of his star players and one of the best quarterbacks in the NFL's history.