A look into Trump's affluent Cabinet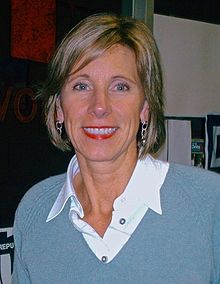 Hang on for a minute...we're trying to find some more stories you might like.
This week, President Donald Trump choose some of his Cabinet members, many of which can be found on Forbes 400 list of wealthiest Americans, sparking debate throughout the nation.
In the past several days, President-elect Donald Trump's administration has begun taking shape as he announces the wealthy individuals who will work alongside him in the White House. No stranger to controversy throughout his campaign, Trump has received backlash about his decisions. While there are still eight positions to be filled, the President-elect has officially announced Jeff Sessions as Attorney General, Michael Flynn as National Security Adviser, Tom Price to Health and Human Services, Mike Pompeo as CIA director, Nikki Haley as United Nations ambassador, and Betsy DeVos as the Secretary of Education. Though her appointment is yet to be confirmed, Elaine Chao is rumored to be Trump's choice for Transportation Secretary.
Trump's decisions are causing unrest among many people as he is already breaking one of his campaign promises. Throughout his crusade, the politician pledged to "rid the White House of Wall Street", however, all of his appointees thus far are wealthy businessmen and women. Specifically, billionaire and conservative activist Betsy Devos, the new Secretary of Education, has resulted in widespread frustration because she seems to have little to no experience in the field of education. Some people may be of the opinion that her qualification lies in her donating millions of dollars to support voucher programs that give families tax money to pay for private and religious schooling. Trump's pick has undoubtedly intensified the heated American debate of school choice that was already prevalent prior to his election. Democrats and public school teachers now fear an attack on free education as a result of Devos's position.