Meet our January Student of the Month: Connor Pavlinet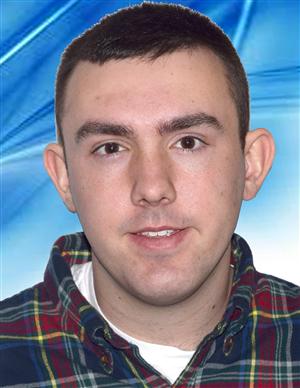 Hang on for a minute...we're trying to find some more stories you might like.
Name:  Connor Pavlinet
Grade: 12
 Role Model:  The role models in my life would be my parents.  They always taught me if you never give up in life, you will succeed. They have always been there for me and they have had a major impact on where I'm at in my life today and how I view it.
Teacher with the most impact:  The teachers that have had the most impact on me would be Mr. Carney, whose classes I took were Latin 1, Latin 2 and Honors Latin Seminar. He taught a difficult subject and made it enjoyable.  There were always a few laughs in the class, too.  Another teacher I admire would be Mr. Bennett.  I've had him for US History 1 and US History 2.  He made me really enjoy History and it now has become my favorite subject. Lastly, another teacher that has made an impact on me would me Ms. Burkley, who I had for Geometry, Pre- Algebra, and Integrated Math. She has always been there as resource for me and is very dedicated to her students.
 Activities:  The activities that I am or were involved in are Football and Winter and Spring Track.  Also, I have played in the Rec Basketball League for Shore all four years of high school.
Future Goals/Plans:  The future goals and plans for me are to first graduate from Shore Regional. Then, I plan on going to Brookdale Community College for the next two years. I am still undecided in my major and this will give me the time I need to decide which direction I want to take.  After Brookdale, I will be moving on to further my education. Also, I plan to continue track in college (Shot Put) as well as play basketball when I can.
Personal Quote:  "It's not whether you get knocked down, it's whether you get up." – Vince Lombardi