Woman wins $1.2 Million on bet placed on the Kentucky Derby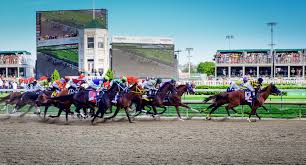 Hang on for a minute...we're trying to find some more stories you might like.
Margaret Reid from Austin, Texas went to the Kentucky Derby at Retama Park not knowing what was in store for her. She bet $18 on a "pick five," where you have to pick the winning horse of five races in a row. She bet on Run for the Roses and the four preceding it, the fifth race turning out to be the Kentucky Derby. Reid also picked Funny Duck at 40-1 odds for the 10th race of the day. She ended up winning a whopping $1.2 million, almost as much money as the owners of the winning horse made, which was $1.4 million. She earned this money after choosing the favorite horse, Justify, who had 3-1 odds. Justify had the biggest odds out of all the winners chosen by Reid. She has been going to the station for years with her friends. She researched some to figure out her thoroughly thought out bet. Sometimes the odds are in one's favor, and sometimes they aren't. In Reid's case, they most certainly were. Reid says she will be conscious and smart about spending her money, but will use some of it to go on a vacation. Margaret Reid just thought she was going to the Kentucky Derby for some fun, but ended up leaving with over one million dollars in her pocket.