Rapper R. Kelly in custody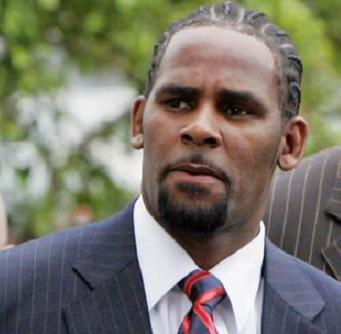 Rapper R. Kelly has been taken into custody by the Cooks County Police Department in Chicago for failure to pay child support. He is said to owe the sheriff's office upwards of $160,000 and is due back in court on March 13th. As of February 6th, he owed his ex-wife almost $170,000 in child support payments. On January 9th, Kelly was ordered to pay $20,833 per month in child support yet did not appear at the court hearing for that order. However, this isn't the only incident that has landed the rapper in a courtroom recently.
Kelly has been plagued by sexual abuse allegations since the 1990s. His story, and the girls he is said to have abused, caught major media coverage in a Lifetime documentary entitled

Surviving R. Kelly

on January 3rd of 2019. The following is a history of his issues regarding relationships with women and the allegations brought against him.
In 1994, R. Kelly was secretly wed to 15 year old singer Aaliyah at the age of 27. When peppered with questions about the nature of her relationship with the rapper, Aaliyah stated that they were close and people took it the wrong way. It was later released that the singer lied on their marriage certificate, signing that she was 18 years of age. The marriage was annulled in February of 1995, and Aaliyah passed away in a plane crash in 2001. Kelly rarely speaks about her and their relationship and she is not mentioned in his autobiography. When asked about his relationship with the young girl, Kelly stated they were best friends, but he will never speak on their marriage per request of the parents and out of respect for his late friend.
In 1996, Tiffany Hawkins sued the rapper for physical injuries and emotional distress that she underwent during their three year relationship. The pair's physical relationship began in 1991 when Hawking was 15 and Kelly was 24. She was originally seeking ten million dollars in the suit but settled for $250,000 by the end of the trial in 1998.
In 2001, Kelly was sued again by an intern of his record label accusing him of initiating an inappropriate relationship with her when she was 17. She claimed the rapper used her as an object and cast her aside frequently. The case was settled for an undisclosed sum.
The rapper was sued two more times between April and May of 2002, once by a woman who claimed Kelly forced her to have an abortion while she was underage and again by a woman alleging Kelly filmed a physical encounter they had without her consent. The two cases were settled for undisclosed sums.
In June of 2002, Kelly was charged with 21 counts of producing child pornography. All videos he produced and sold to bootleggers featured one girl who was said to be a minor. Bail was posted for R. Kelly at $750,000.6 years later when the case went to trial, Kelly was found not guilty because they could not prove the girl in the video was underage at the time they had been filmed.
Jumping forward to July 2017, the rapper was accused of trapping six women in a cult. The article, produced by Buzzfeed, claimed that the girls he trapped originally came to him for help with their music careers, and from that point on he dictated every aspect of their lives. All the girls identified were proven to have been of age. Kelly profusely denied these allegations.
Between 2017 and 2018, multiple victims came forward to the press with stories about their encounters with R. Kelly. Once again he denied the allegations made by the women.
In 2018, the #MuteRKelly campaign started. Their main goal was to coerce his record label into cutting ties with him. The campaign also targeted concert promoters, ticket sellers, and music streaming services to demote the rappers music. In the midst of all this action, Kelly was sued again by a former partner. He was very defiant once again. "Only God can mute me," he sang. "Am I supposed to go to jail or lose my career because of your opinion?"
In January of 2019, a LifeTime docu-series was released to take a closer look at the allegations made against the rapper. The final two episodes of the series show horrifying testimonies from women who claim they were sexually abused by R. Kelly. Two weeks after the series aired, he was dropped from his record label. Concerts in the United States and in New Zealand were cancelled.
On February 22, 2019, Kelly was charged with 10 counts of aggravated sexual abuse in Chicago. Kelly turned himself into the police that same day and bail was set at one million dollars. After posting bail on February 25 and pleading not guilty in court, he was released. Upon his release, he was ordered to surrender his passport and weapons and to cut any ties he had with anyone under the age of 18 and to restrict himself from interacting with his accusers in anyway, shape, or form.
If one thing is clear from the controversy surrounding the rapper and his life, it is that not everything is as it seems. To some, R. Kelly is a rapper who's music is a staple of parties and concerts and associated with positive memories. For others, the man is a tormentor of great proportions. By far the most shocking piece of information from the cases against Mr. Kelly was that no real change was evoked until the documentary was released 25 years after the first  allegation was brought against him.